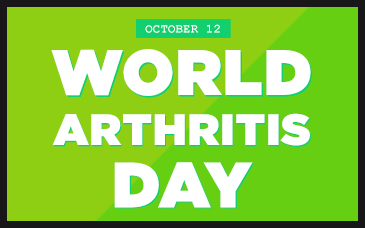 Today is World Arthritis Day! World Arthritis Day was developed in 1996 and is designed to help raise awareness for all types of arthritis. Arthritis affects 1 in 4 adults, making it the leading cause of disability in the U.S.. Even though it's a medical condition found more common in adults, almost 300,000 children and babies are living with some form of arthritis.
Today the Arthritis Foundation has launched their Live Yes! Campaign, which can connect you to others who understand what it is like living with arthritis.
To find out more information about Live Yes!, please visit here.