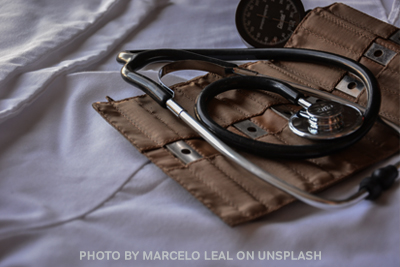 Caring for someone you love can be difficult, especially when you have a life of your own. You have to worry about making time to attend to their needs, which can include going to doctor appointments
The National Institute on Aging provides advice for caregivers when dealing with doctor appointments. Items that are important to discuss when meeting with a medical professional include: what is to be expected in the future, where to find a source of support and information and ways to help maintain their own well-being as a caregiver.
Here are a few tips and questions to ask when visiting a doctor:
1. Bring a list of questions. It helps to take notes during the visit. Having questions with you helps guide you to the right information you need and where to find it.
2. Before going to the appointment, ask other caregivers or family members if they have any questions or concerns they'd like you to address. This will help save time and get all the informaiton you will need.
3. Bring a list of all medicines and supplements the person you're caring for is taking. Include both prescribed medicine and any over the counter medicines they're taking, along with their dosage and schedule. This will help the doctor see what medicine will work best with other medications - and chances are, the doctor might not even know about all of the medicine the person is taking.
4. Let them talk. Try to be in the background and take notes. Let the one you're caring for do the talking unless you're asked to answer.
5. Always include all parties. It's easy to get lost in a 1-on-1 conversation, but make sure to try and include the person you care for and the doctor when you talk.
6. Respect privacy. If the person you care for is uncomfortable with you knowing about their medical life, it's okay to leave the room when necessary and give them space.
7. Talk to the doctor about what you can do to stay up-to-date on the person's health. This is extremely helpful if you live out of town/state.
8. Ask the doctor to recommend helpful resources for both you and the person you're caring for. Hospitals and some nursing homes may have a social worker on staff to help point you in the right direction.
Source: https://www.nia.nih.gov/health/doctors-appointments-tips-caregivers